#1 Guesthouse Management System for SA Hosts
Your guesthouse offers guests a warm and inviting experience.
Upgrade to guesthouse management software that frees up your time to focus on delivering exceptional hospitality rather than getting caught up in administrative tasks.
What your guesthouse can do
with RoomRaccoon software
Establish a direct relationship with guests and save money with a website booking engine — no more commission fees.
Increase supplementary revenue
Sell additional services such as pre-arrival food baskets using an automated digital guest service menu to increase revenue.
Operate software that's intuitive & easy to learn, giving you more time to build meaningful connections with your guests.
View important guesthouse metrics in a clear visual layout & display without manual calculations.
Improve guest experiences
Enhance communication with guests and streamline the reservation process on a single powerful platform.
Provide self-service convenience
Save time and simplify the guest registration and departure process with online check-in and check-out.
Integrated guesthouse management software,
all in one platform.
Channel Manager:
Connect directly to top booking channels
We're partnered with leading OTAs and third-party booking channels to expand the reach of your room sales across multiple platforms. 
Effortlessly manage your rates and availability with RoomRaccoon's lightning-fast channel manager, all from a single screen.
Booking Engine:
Make your website bookable in an instant
You can effortlessly turn visitors into paying guests by integrating the RoomRaccoon booking engine with your guesthouse's website.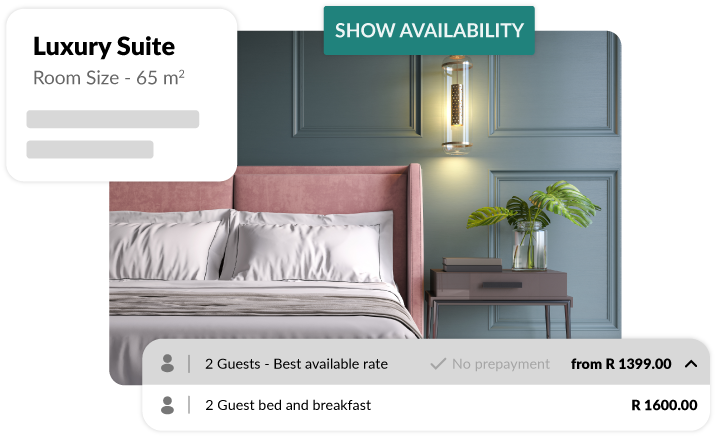 Encourage guests to make direct bookings with fully integrated features:
Currency and language converter
Multi-property switcher
Booking confirmation
Price Checker
Discount codes
Room add-ons
Responsive design
Pre-payments
PMS: Manage back and
front-end operations
The RoomRaccoon property management system (PMS) acts as a centralized hub, integrating multiple modules that cater to every aspect of guesthouse operations, including guest management, revenue management, property set-up, housekeeping, payments, reporting, and more!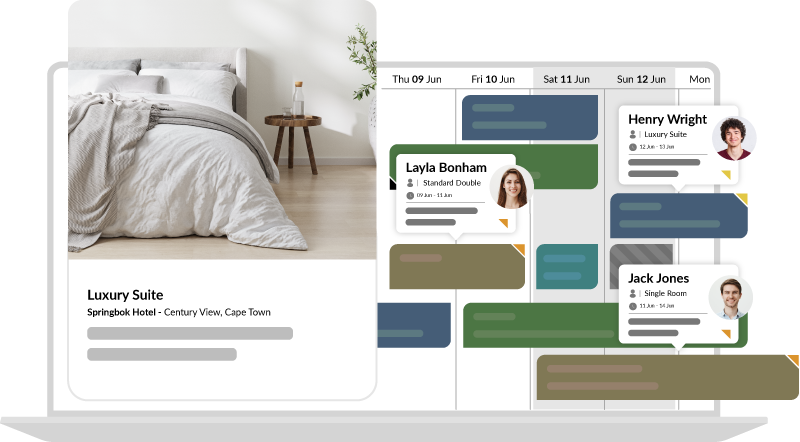 Embrace modern technology while preserving a personal guest connection
Online check-in

Automated upsells

Marketplace

Personalized emails

Online self check-out

Housekeeping web app

Digital payment requests

Mobile key integrations

Packages & add-ons
Our guesthouse management system is designed to meet your needs and is easy to use. It seamlessly integrates with your current tools and offers top-notch security. The software allows you to experience limitless growth, supported by reliable assistance and regular feature updates. 
Empower your team with intuitive technology that can scale, adapt, and perform efficiently.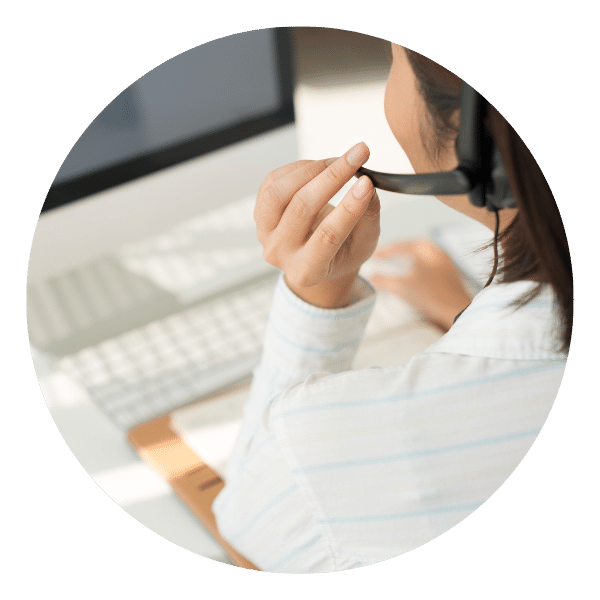 Training and support

Dedicated services to get you up and running quickly with continued support.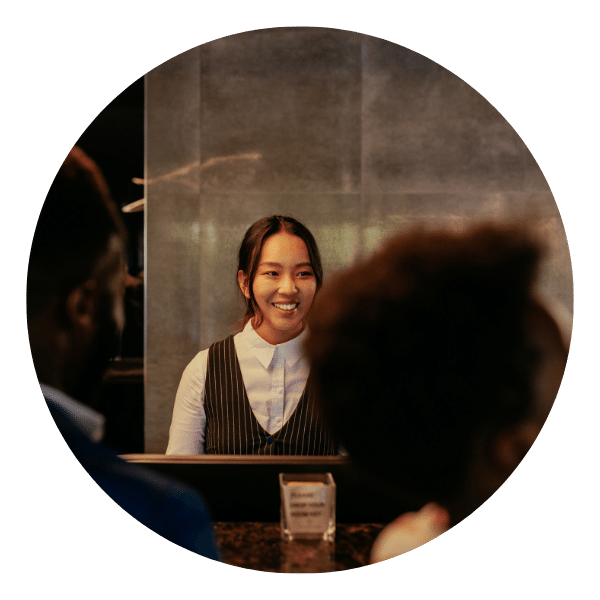 Features and ease of use

Directly tailor the system to your setup with integrated modules and upgrades.
Why Property Operators Love RoomRaccoon
Exceptional professionalism
"RoomRaccooon has transformed our booking management system overnight. The professionalism it allows us to deliver to our clients is exceptional."
Mariessa Devlin, Gleneagles Luxury Apartments
"What is RoomRaccoon in one word……. BRILLIANT! It has made my life as a B&B owner so much easier"
Owner, 58 On Hume
"RoomRaccoon's best features are its user-friendliness, modernity, connection to our online payment system and other platforms, as well as the constant evolution and improvement."
Property owner, Mr. Kahawa Waterfront Suites
"This is the best and easiest booking and channel management system I found available on the market. The team is really friendly and always ready to help in case of any queries. Will recommend without hesitation!"
General Manager, Ocean Sports
Channel Management Software for Hotels & Hosts
RoomRaccoon data reveals that the average hotel uses 3-5 booking channels to distribute its inventory. That's why it's important to have an efficient channel manager. Explore 10 expert questions to ask software providers so that you can make the perfect investment for your business!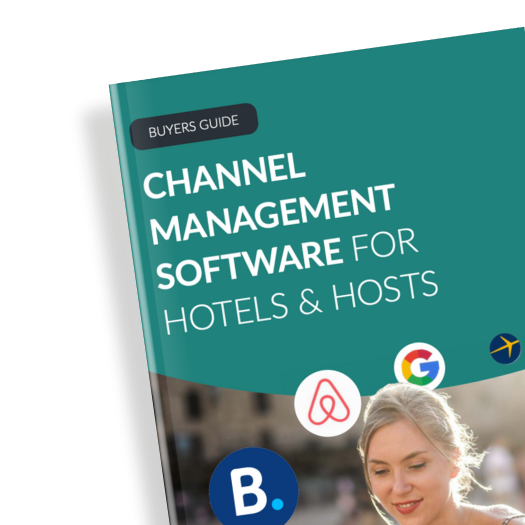 FAQs About Guesthouse Management Software
1
What is a guesthouse management system?
A guesthouse management system is a software platform that assists owners and managers of guesthouses, small hotels,
bed and breakfasts
, inns, and similar accommodations to manage their business operations efficiently. The primary objective of this system is to simplify processes, improve guest experiences, and optimize overall management.
2
How do you manage a guesthouse?
Running a guesthouse requires a variety of tasks to guarantee exceptional service. Guesthouses are a cost-effective and cozy alternative to hotels, often located in converted homes. To effectively operate a guesthouse with tailored amenities for both business and leisure travelers, the following hospitality tools can be helpful: - Property maintenance - Online Check-in and check-out - Housekeeping - Reservation management - Payments - Channel management
3
How much does a guesthouse management system cost?
The
cost
of RoomRaccoon's guesthouse management software will depend on your operational requirements and the size of your guesthouse, determined by the number of rooms. We offer four packages — Entry, Starter, Premium, and Enterprise, with customizable upgrades.
4
What are common guesthouse management system features?
A guesthouse management system should easily handle reservations, guest information, housekeeping, and billing, making your job much easier. Here are the most common features that you will get with RoomRaccoon's all-in-one software: -
front desk
operations - Room and rate management - Online payments - Billing and invoicing - Feedback and reviews - Reporting and analytics - Housekeeping and maintenance - Channel management - Revenue management and pricing tools